Asphalt Paving Specialists in St. Petersburg, FL
If you need a time- and cost-efficient material for a residential or commercial project, asphalt paving services are exactly what you need. Asphalt is better than concrete because of its durability and ability to withstand extreme conditions. Asphalt is often used for building parking lots and roads.
If you are looking for a contractor specializing in paving in St. Petersburg, FL, or other surrounding areas, Palm Paving is ready to help. We specialize in both commercial and residential paving. For more than three generations, we have done paving and provided other asphalt services.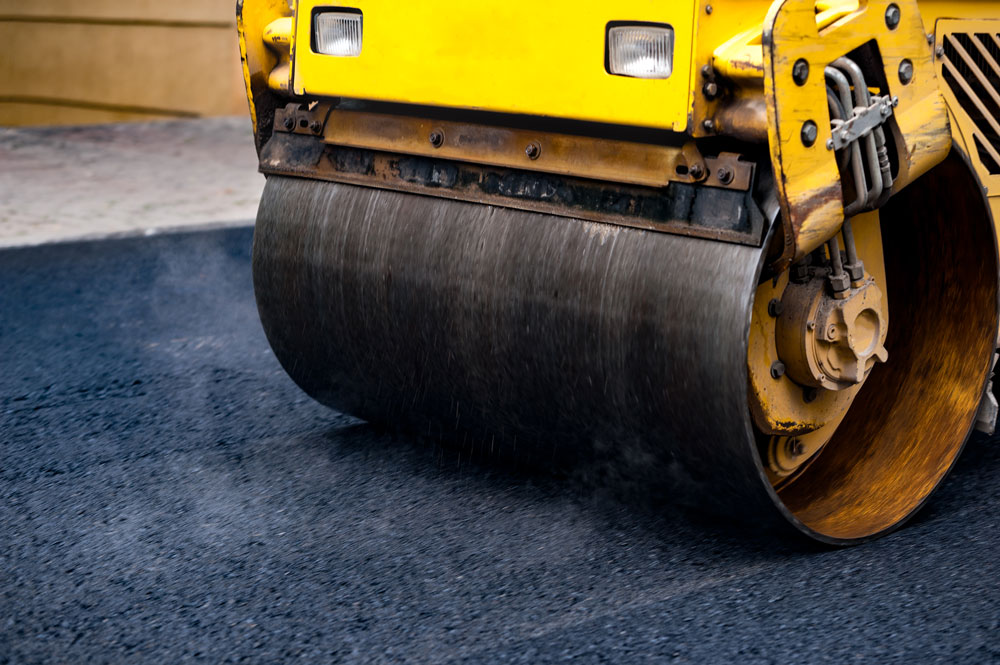 Our Services
If you are thinking of getting brand-new asphalt, Palm Paving is ready to help. By using high-quality and the most modern equipment, we create perfectly smooth asphalt surfaces. Our specialists can handle the entire process, and they work fast. Moreover, we boast competitive and affordable prices.
Paving
There are many reasons why you should consider getting paving. First, it is a material that is known for its excellent safety features. Asphalt prevents skidding, improvise water drainage, and protects drivers during severe weather conditions. In addition, asphalt is one of the most durable materials – it can last up to 20 years before repairs or reconstruction is needed. Therefore, this all makes paving a great solution for most residential and commercial projects.
Resurfacing
Resurfacing is like giving your asphalt a facelift without spending too much money. It is usually used for pavement that cannot be fixed with simple sealing or patching. Resurfacing is one of the most effective ways to make old asphalt look great again. At Palm Paving, we provide resurfacing services that include both complete asphalt removal and dig-outs.
Asphalt Services
Our company has been providing asphalt services for several decades statewide, including St. Petersburg, FL and other surrounding towns and areas. Our work is characterized by professionalism, years of experience, high quality, and excellence. We handle residential and commercial projects, such as roadways, parking lots, driveways, and others. The list of our asphalt services includes millings, paving, resurfacing, and sealcoating.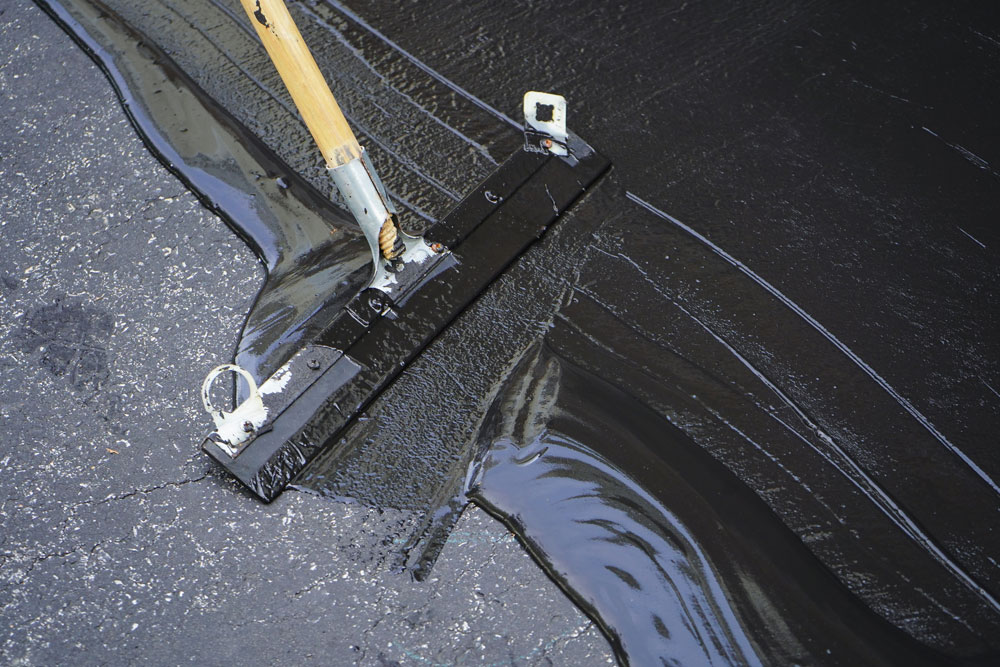 Concrete Millings
Milling is a popular pavement repair method that is also economical and cost-effective. The process of milling involves recycling old asphalt and use it for a new project. Milling is done using a special milling machine. Usually, this method of pavement repair is used for driveways and parking lots.
Sealcoating
Sealcoating is the process of preserving an asphalt surface. It is characterized by the application of the specially formulated substance to asphalt pavement that acts like coating. It seals the pavement and protects the asphalt from sun damage, water penetration, oils and chemicals, moisture, cracking, and dehydration.
Tar and Chip
There is another cheaper alternative to resurfacing and milling – it is called tar and chip. Tar and chip pavement is considered a low-cost substitute that is usually used for paving driveways. It consists of layers of gravel and asphalt that are combined and compressed to create a soft pavement.
Crushed Asphalt
If you are looking for an affordable option to reinforce your driveway or roads, crushed asphalt is a good choice. The best thing about it is that it does not crack. Moreover, it is also affordable, which makes it a great alternative to gravel.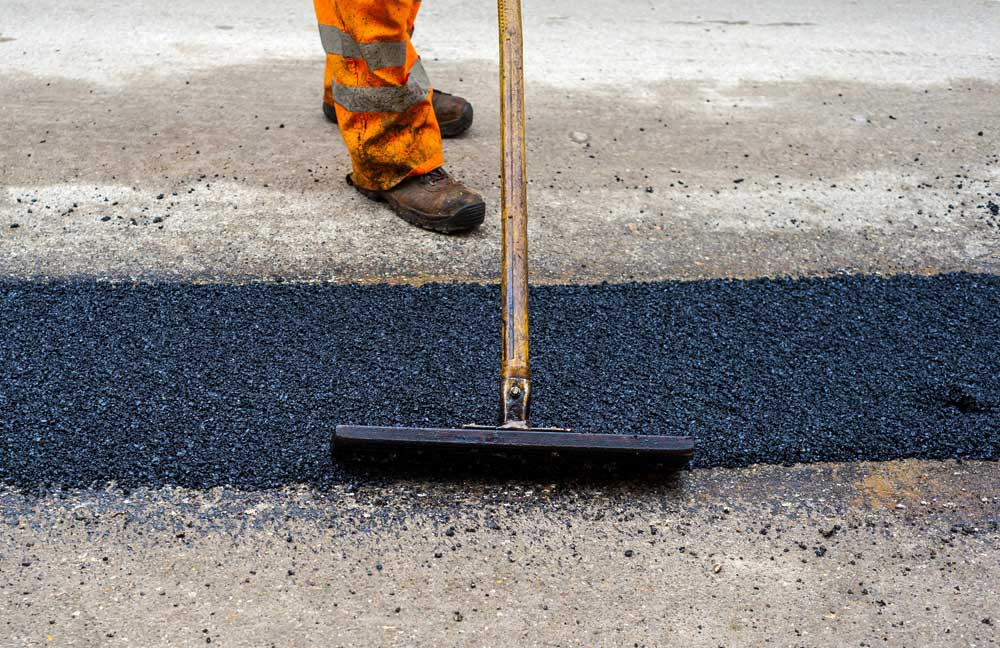 Are You in Need of Paving or Repair in St. Petersburg, FL?
Asphalt is a long-lasting and affordable option for parking lots, driveways, and other surfaces that need to be paved. At some point, you will need asphalt repair to prevent serious and long-term damage. There are certain signs indicating that it is time to contact contractors specializing in asphalt repairs. They are alligator cracks (cracks that resemble an alligator's skin), crumbling edges, drainage issues, sinkage (erosion of the asphalt's layer), faded color, and staining.
If you are currently thinking of getting asphalt pavement, you should consider certain advantages of asphalt over concrete that you may not know about. First, asphalt is easy to handle. Second, it is more affordable and cost-effective. And third, it is eco-friendly, smooth, and does not require any special maintenance.
Frequently Asked Questions about Paving
Here are a few questions about paving, along with the answers:
How Long will my new asphalt last?
On average, asphalt last for 10-20 years. However, there are certain factors affecting asphalt life, such as climate, base conditions, maintenance, type of traffic, and others.
What are the benefits of sealcoating?
There are many benefits of this asphalt preserving method. A seal coat applied to the asphalt surface extends the asphalt lifespan. In addition, it also helps reduce water penetration and oxidation effects. Sealcoating is also a great solution for parking lots because it makes an asphalt surface more resistant to gas and oil spills.
How long do I need to wait before driving on new asphalt?
In most cases, you can start driving on sealed asphalt after 24 hours. However, in order to be sure, it is better to wait 48 hours. Also, if the weather is cloudy, humid, or cool, it is recommended to wait an additional day or two.
How is asphalt repaired?
The most common types of asphalt repair are asphalt surface patching and removal and replacement. While removal and replacement is considered a long-term solution, surface patching is a temporary one. Removal and replacement is the method used for serious asphalt damage, while patching is recommended when the asphalt is still in a good condition.