Asphalt Paving Specialists in Tampa, FL
Asphalt is one of the most common methods of building up roads and parking lots because of its excellent value for money. Palm Paving is a statewide asphalt contractor that has been paving asphalt for three generations. We specialize in paving both residential and commercial properties, including parking lots, driveways, roadways, and other surfaces. If you need new asphalt paving services, sealcoating, resurfacing, or other services, feel free to contact us.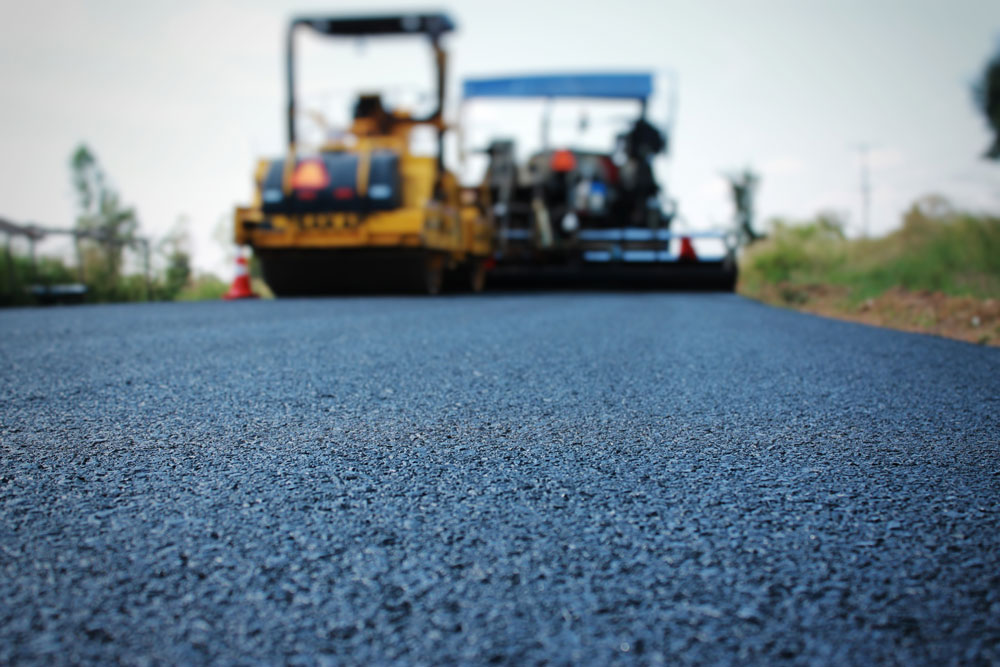 Our Services
If you need brand-new paving, you should look to us. We use the most advanced and high-quality equipment that allows us to make a driveway, parking lot, roadway, or sidewalk perfectly smooth. At Palm Paving, we work fast and are able to handle the entire process. In addition, our prices are competitive and affordable.
Paving
Unlike other materials, asphalt has many benefits. First, it offers several safety features: it promotes water drainage, prevents skidding, and protects drivers during harsh weather conditions. Asphalt is also durable, and it lasts at least 15 years before needing repairs or major reconstruction. Finally, asphalt is more affordable than many other options. For all these reasons, asphalt is a great choice for both residential and commercial properties.
Resurfacing
Resurfacing is the process of replacing an entire asphalt surface. It is recommended when patching or sealing do not work anymore. Palm Paving offers resurfacing services that include complete asphalt removal and dig-outs.
Asphalt Services in Tampa, FL
We have been providing asphalt services for three generations statewide, including Tampa and other surrounding areas in Florida. Our work is characterized by excellence and unparalleled quality. We welcome residential and commercial projects, including parking lots, driveways, roadways, and other surfaces. Our asphalt services include paving, millings, tar and chip, sealcoating, and resurfacing.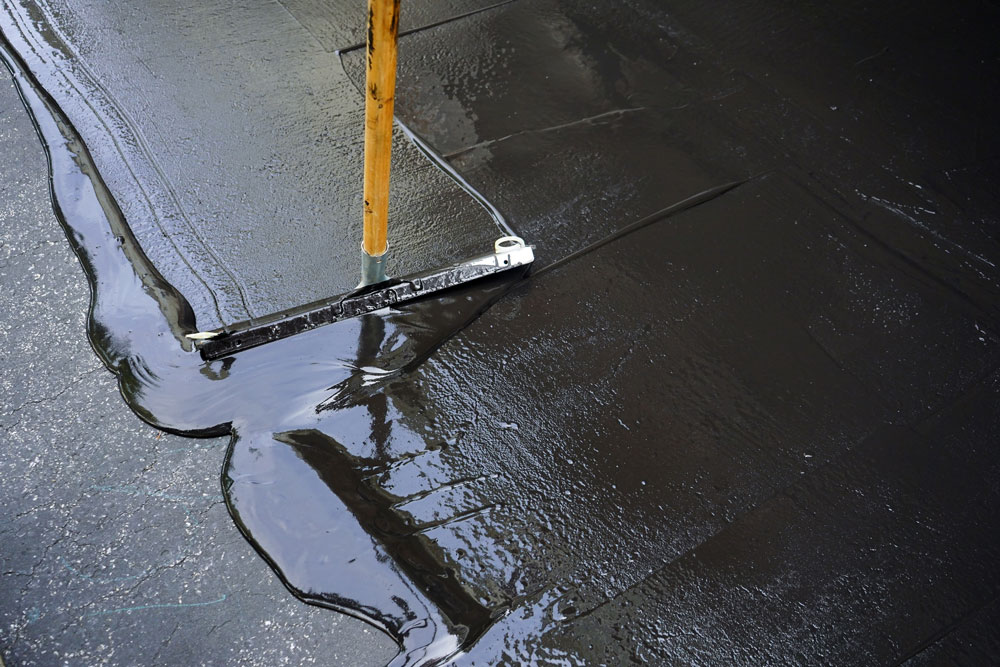 Millings
Concrete milling is a process that involves recycling old asphalt and using it for a new project. If you are tired of your old asphalt, give us a call, and we will have it milled into a renewed surface. Milling is a perfect option for parking lots, driveways, and other surfaces.
Sealcoating
Sealcoating is a process that helps to preserve the surface of your asphalt. Sealcoating protects asphalt from moisture, wear, intense sunlight, dehydration, cracking, and weathering. The main purpose of this process is to extend the life of the asphalt. In addition to sealcoating, we also provide stripping services.
Tar and Chip
If you are looking for a cheap alternative to milling or resurfacing, here is tap and chip. It is also called chip sealing. It looks quite similar to asphalt, but the installation process is different. It is a great solution for driveways, parking lots, and roads that have seen a lot of use.
Crushed Asphalt
Crushed asphalt is a great affordable option for reinforcing roads and driveways. It is very cost-effective, and it does not crack. Crushed asphalt is also a good alternative to gravel. They look similar, but crushed asphalt is much cheaper.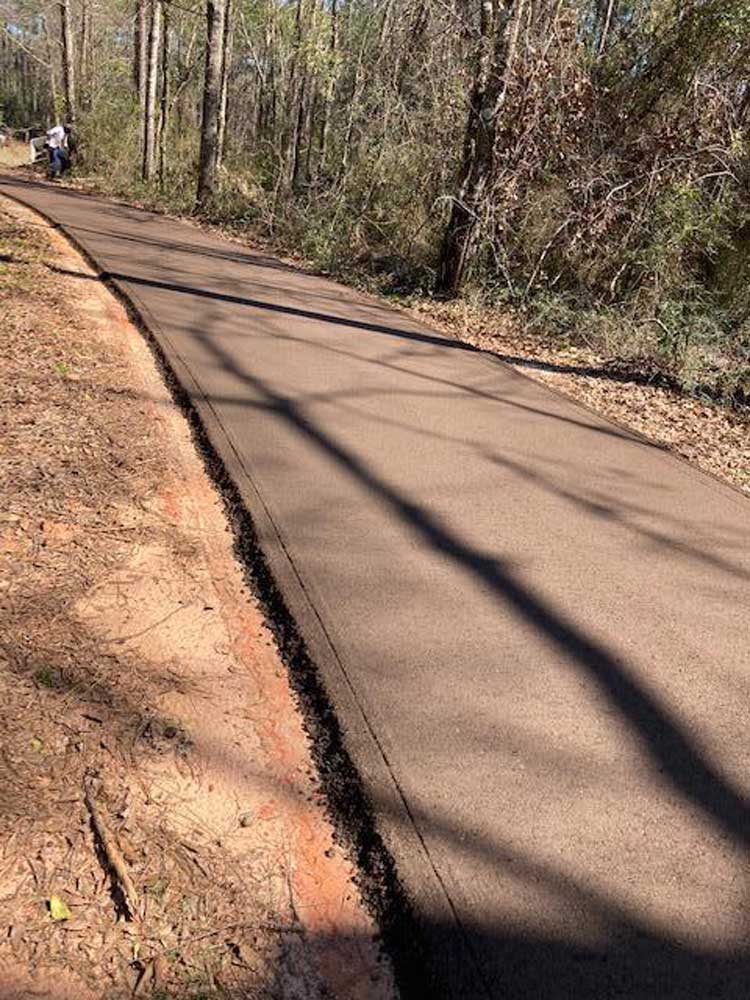 Are You in Need of Paving or Repair in Tampa, FL?
Just like any appliances and home systems in your household, asphalt requires proper maintenance and repairs in order to stay safe, attractive, and usable. There are certain signs indicating that you may need asphalt repair, resurfacing, or any other asphalt service, including paving. If you live in Tampa or any other surrounding area, Palm Paving will be glad to help you.
If you already have asphalt, here are the signs that you need to contact our company for repair or resurfacing: potholes, puddles that remain on your asphalt surface for several days, faded color of the asphalt, crumbling edges, buckled asphalt (also known as wrapping), sinkage (erosion of you asphalt pavements), and cracks on the asphalt surface.
If you are only thinking about getting asphalt, there are also reasons to consider it. Asphalt has many advantages over concrete. First of all, asphalt is easy to work with and paving is completed quickly. Second, it is cost-effective and much more affordable. Also, it does not require any special and expensive maintenance, it is eco-friendly and smooth.
Frequently Asked Questions about Paving
Here are the answers to the most common questions about paving and other asphalt services provided by Palm Paving.
How Long will my new asphalt last?
In most cases, asphalt pavements last about 10-20 years. However, asphalt life depends on many factors, including base conditions, climate, amount and type of traffic, and maintenance.
What are the benefits of sealcoating?
Sealcoating has many benefits. First, it protects the lifespan of asphalt surfaces with the help of a seal coat. It also helps prevent water penetration and slow the effects of oxidation. Sealcoating is also perfect for parking lots – it makes asphalt more resistant to oil spills and gas.
How long do I need to wait before driving on a sealed surface?
Ideally, it is recommended to wait at least 24 hours before allowing traffic back onto a lot after sealcoating. This will provide asphalt enough time to cure.
How is asphalt repaired?
There are two types of asphalt repairs – asphalt removal and replacement and surface patching. The removal and replacement process is a long-term repair solution. Surface patching is different – it is considered a temporary solution. It is usually recommended when removal and replacement is not necessary yet, and the asphalt is still in a good condition.